Thursday, May 14, 2020
Wednesday, May 6, 2020 @ 4:00pm ET
The Boston Managers Group and Ralph Jaccodine hosted the first virtual meeting meeting, joining forces with the Berklee College of Music Law & Management Club to present a conversation with Jim Lucchese and George Howard.
Thank you to Entrepreneurship and Art for hosting the stream for this event.
Jim Lucchese
joined Sofar Sounds as the CEO in 2019. Sofar Sounds is a global community of musicians and music fans who organize intimate concerts in over 420 cities around the world. Prior to SoFar Sounds, Lucchese was the founding global head of Creator and CEO of The Echo Nest at Spotify. From 2007 to 2014, Lucchese served as CEO of The Echo Nest, from 2007 through its acquisition by Spotify.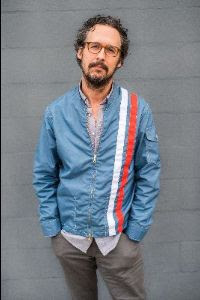 George Howard
is the former president of Rykodisc, independent record label, and cofounder of TuneCore, the world's largest independent digital music distributor.. He also is a columnist for Forbes, and a frequent contributor to the New York Times and many other publications. George is a professor of music business at Berklee College of Music.
About the Boston Managers Group
Twenty-five years ago, Ralph Jaccodine, a Boston based music manager and Tim Collins, the longtime manager of Aerosmith, started the Boston Managers Group. Founded as an organization for managers and music industry professionals it has been a dynamic group associated with some of the top talent in the nation. In the past decade it has expanded to include some of the leading players in the music and entertainment business as well as faculty from colleges such as Berklee, Northeastern, and Harvard