Boston Managers Group
Tuesday, May 12, 2015
This business of music is changing almost daily. I am bombarded with new companies, blogs and slick new technology - it is hard to keep up. Often I turn off the clutter and lean on my reliable sources for the information I let come my way, experts I subscribe to on-line or on my phone line daily. I don't need to be THE expert, I just need to know where to find the experts I need.

When I got into this business, I had a few months of calling myself a manager under my belt when I called Tim Collins, the longtime manager of one of the world's biggest bands, Boston's Aerosmith. For a while, they were arguably America's biggest rock band. Tim was on top of the food chain for managers and I just wanted to meet him, touch his garment and hope that something would rub off on me... so I called to set up a meeting, and he said sure, come on in.

Tim was very generous of his time and we had a very nice, cordial meeting in his office overlooking the city. We talked, I gave him my first Ellis Paul CD, dropped off a business card and went on my way, thrilled for the time I had with of of music's best managers.

To my surprise, Tim called me the next day and asked me if I knew anything about a 200 capacity club in western Massachusetts, The Iron Horse. I did, and for the next 15-20 minutes I was able to download everything I knew about the club to Tim. He said "thanks" and we said good bye.

I hung up the phone and was amazed that I was able to help Tim Collins just months into this new career. So I called Tim back and said "Hey Tim, I just helped you" and he said "yeah, thanks" and I said "If I can help you, I"m sure you can help me out."

Needless to say, managing Aerosmith for almost 2 decades at the highest levels of the music business made me confident that Tim knew a couple of tricks about managing artists and while I was on a roll, I told Tim that "we should get all the Boston managers together to help each other out".

Many years later, it sounds a bit naive, and it was, but this conversation was the birth of the Boston Manager's group that is now still going strong after 20+ years and with over 50 managers as members. With the birth of this group, I have my personal panel of experts I can contact to help me out of a situation that needs some extra finesse, and vice-versa.
As a manager, I need to be the leader of the Holy Crusade and I am supposed to know how to guide a career without question, the artist places their trust in my guidance. I need to be an expert at finding experts.

Here is the info on the Boston Managers Group

Co-Founder: Tim Collins: Collins Management
Co-Founder: Ralph Jaccodine: Ralph Jaccodine Management

Founded in 1995

Previous Speakers;

Mike Dreese: Newbury Comics
Rob Light- CAA
Timothy White: Billboard Magazine
Don Law: Tea Party Concerts
Roger Brown: Berklee College of Music
Ted Kurland: Ted Kurland Agency
Bertis Downs: REM Management
Julie Burros: City of Boston
Bert Holman: Allman Brothers
Phil Antoniates: NIMBIT
Derek Sivers: CD Baby
Steve Mindish: Phoenix Companies
Chip Rives: Boston Music Awards
Eric Suher: Iron Horse Entertainment Group
Panos Panay: Sonicbids
Dave Kusak: The Future of Music
Jim Glancy: Bowery Presents
Steve Morse: Boston Globe
Bruce Warilla: Unspring media
Ryan O'Connor: Ticketfly
Shun Ng Update
Tuesday, April 7, 2015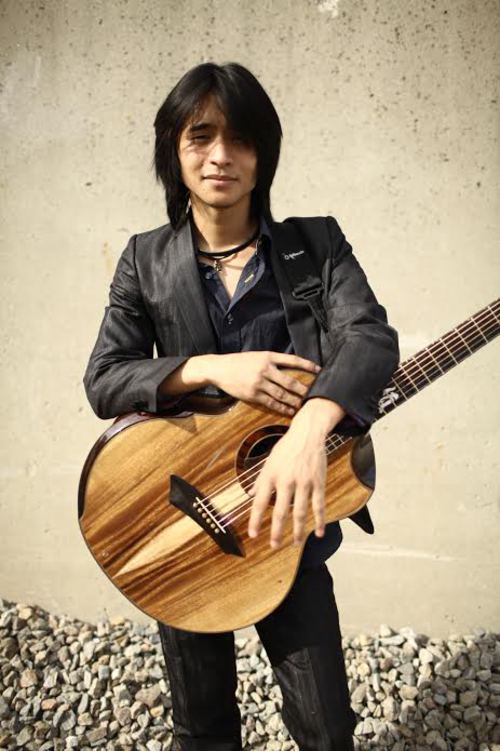 Shun Ng plays solo acoustic guitar like no other and will blow away an audience on stage. I promise! He also has a duo Magic Dick, the founding member of the J. Geils band and harp genius.
'Papa's Got A Brand New Bag'
A year ago, Shun played a sold out show hosted by one of his biggest fans, Quincy Jones, at the Eli Broad Stage in LA. "When you see Shun Ng, you won't believe your eyes nor your ears - he belies all stereotypes, all premonitions. I was simply blown away by both his soul and his science - his creativity and his uniqueness is astounding." - Quincy Jones
Highlights of his touring have been several sold out shows in his former country of Singapore, a run of five shows at Biscuit & Blues in San Francisco. After his APAP showcase and Rockwood Music Hall show in NYC, Shun will be playing at The Opera House in Boothbay, ME, The Center for the Arts (TCAN) in Natick, MA, and Tupelo Music Hall in Londonderry, NH this April and for a sold out 2Cellos show at the Berklee Performance Center in Boston, MA in May.
He released a video covering Queen's "Bohemian Rhapsody" - a tough one for solo guitar - and I believe he nailed it! Within hours, Queen's guitarist, Brian May, started spreading it around to Queen fans all over the world by Twitter: "You gotta see! Amazing new solo and acoustic vocal arrangement of Bo Rap." Check it out below!
Queen's Bohemian Rhapsody - Shun Ng
Ellis Paul Update
Tuesday, April 7, 2015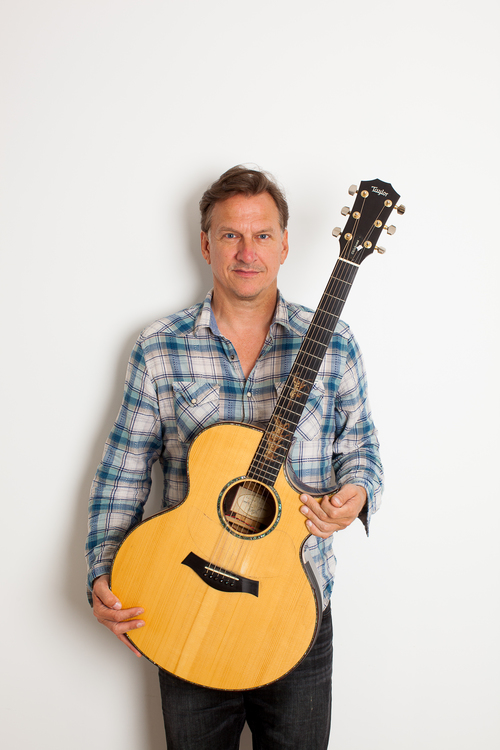 Touring:
-172 shows in 2014... workshops, showcases, festivals, and adult and family shows in 34 states!!

Music Releases:
-"Chasing Beauty" Release date: September 9, 2014
This second fan-funded album raised over $125,000! "Everyone can relate to Ellis Paul and his songs and for that reason he continues to be a national treasure." - Absolute Punk

Book Releases:
-"The Hero in You" (Published by Albert Whitman & Co.) Release date: September 1, 2014 #1 "Must Read" Teacher recommendation at Scholastic Magazine! A company with books, magazines and more in over 90% of United States schools. Parents Choice Foundation, Gold Award


-"The Night the Lights Went Out on Christmas" Release date: September 15, 2015 A story of neighbors who are so caught up in having the best Christmas lights, forget about the true meaning of Christmas, until their lights cause the entire world to lose power!

Awards/Recognition:
-Maine Music Hall of Fame inducted in July 2014

-University of Maine commencement speaker and Honorary Doctorate recipient, May 2014

Film and Publishing:
-BMG Chrysalis Ellis signed a publishing deal with BMG Chrysalis, one of the largest publishing companies in the world.

-"10 Days in a Madhouse" the story of 23-year-old pioneering reporter, Nellie Bly, who faked her insanity to study a mental institution from within. This film to be released in September 2015 will feature Ellis' song 'Nellie Bly' as the end title credits song. Christopher Lambert will be starring in the film, directed by Timothy Hines.

-"All In Time" will feature a song Ellis wrote for the film, "Saving Grace". It is current on the festival circuit and will be released in early 2016.

-"Me, Myself, and Irene", "Hall Pass", and "Shallow Hall" are other films that include Ellis Paul's music.
Rebecca Loebe review in Maverick Magazine UK
Tuesday, March 12, 2013
MAVERICK MAGAZINE UK - Circus Heart Review
by Arthur Wood

4.5 Stars - Quite simply this is a wall-to-wall folk/pop delight.

The ten-song CIRCUS HEART is 2009 Kerrville New Folk Song Contest winner Rebecca Loebe's third full album - born in Virginia, has lived in Georgia, Massachusetts and now resides in Texas. The album was recorded at Mark Addison's Aerie Studio in Austin, and he engineered the sessions, whilst Matt Sever aka. Matt the Electrician occupied the producer's chair. Amongst a vast array of instruments, Addison played Wurlitzer, electric guitar, bass, bouzouki and added harmony vocals, whilst The Electrician added keyboards, acoustic, electric and tenor guitar, ukulele, trumpet and more, as well as singing harmony. The other session players were Dony Wynn (drums, percussion), Andrew Pressman (upright and electric bass), Raina Rose (lead guitar, harmony vocals) plus harmony vocals from Lex Land and Shae Stuart. The latter pair are out-of-towners, now an entegral part of the vibrant Austin music scene.

I clearly recall first hearing the album opener during a 2010 Kerrville Folk Festival In-The-Round that featured a quartet of New Folk winners and finalists, including Rebecca. During that performance, Raina Rose proved beyond a doubt that girls can play lead guitar. There's an obvious and wicked twinkle in the eye of the sassy Darlin narrator- sic: 'The smell of your beard in the morning' - as she recalls, instantly being transformed from introvert to extrovert - 'Next thing I knew it was skipping', out on the pond, skinny dippin' - whilst the lyrics is neatly wrapped up by the repeated 'What did you to my (pause) heart.' Of course, what made me truly smile was the ensuing aside: 'When can you do it again.' Sever has gone for a 'everything including the kitchen sink' approach on Darlin and it succeeds in spades.

On this set, Rebecca has hook-laden melody nailed down, and replete with a Mariachi interlude that's clearly evidenced by the ballsy title song. The allegorical Swallowed by the Sea concerning her life in the music business was penned during her participation in the first Stateside season of The Voice. Loebe possesses one hell of a set of pipes and on High & Lonesome, her voice ascends to the stratosphere and then gently settles back to terra firma. The latter is a treatise with a twist - namely, love and less-than-luxurious hotel rooms that are a road warrior's lot.

At almost six minutes duration, the sublime Georgia - replete with mention of the state's prevalent 'magnolia and pine' - is this album's longest song, wherein the deceased narrator contemplates reincarnation with: 'Heaven send me back to Georgia.' Death is also very much present in The Chicago Kid. The album's only cover song is Joan Jett's Bad Reputation: Mercy possesses a confessional feel, while the penultimate, keyboard propelled I Will Wait is a love ode.

Featuring Raina's lead guitar and harmony vocal, Vagabond Prayer brings the album to a gentle close with the road warrior deliberating on the subject of home. An infectious air of unshackled abandon pervades this folk/pop collection. CIRCUS HEART is a wonderfully wayward tonic and more fun than a bag of monkeys, and that's a fact.
Ellis Paul's "The Hero in You" Wins GOLD Parents' Choice Award!
Since 1978, the Parents' Choice Foundation strives to provide parents with reliable information about tools to help their children learn, to explore new challenges, to discuss ideas and to pursue dreams. Their experts navigate the huge array of children's media to award a select few with their highest honor of being chosen a 'Parents' Choice'. A GIANT Congratulations to Ellis Paul's "The Hero in You", chosen for the Gold Parents' Choice Award!!
Ralph Jaccodine Management partners with Shun Ng
Ralph Jaccodine Management (RJM) is proud to announce that Shun Ng (http://www.ShunNg.com) will be joining their management roster.
Shun Ng is a very gifted 22 year old singer-songwriter born in Chicago raised in Singapore currently enrolled in the esteemed "Artist Diploma" at Berklee College of Music. He is known for his virtuosic and unique style of guitar that infuses elements of Funk, Fingerstyle, Blues, Jazz & Motown, to create a one-man band like experience. His flamboyant guitar work is equally matched with passionate vocal styling seemingly well beyond his years, yet with a light and energy that can only be described as childlike innocence.

In 2012, he released his debut album, entitled "Funky Thumb Stuff" which explores honest stories of his early teen life as well as the rise of his ever-improving guitar pyrotechnics. "Funky Thumb Stuff" was well received by many acoustic guitar lovers and musicians around the world. Shun is a featured performer at some of the top music festivals including: Japan, Canada, Malaysia and Singapore. In fact, at a recent show in Boston Shun shared the stage with Livingston Taylor who said of him, "Shun Ng is amazing. His talent rests on a rock-solid work ethic and the results are pure WOW!"

To see Shun perform is to truly understand the level of his talent, so I'm including two video links here, one is the official video for his title track, "Funky Thumb Stuff", and the other is from the recent performance I mentioned in Boston, at a Red Star Studios event for Boston Beyond Borders, playing a track entitled, "Slam!"
Ralph Jaccodine leads industry experts in panel at BCAE / Boston Globe
Singer-songwriter Ellis Paul, lead singer of O Positive and Northeastern University School of Law professor Dave Herlihy, and music manager Ralph Jaccodine were just a few of the music industry professionals at Unplugged & Uncensored: An Insider's Guide to the Music Industry at the Boston Center for Adult Education over the weekend.
Ellis Paul update
CHASING BEAUTY
Ellis' new release, which he will bring with him out on the road this summer, is called "Chasing Beauty".
The producer is Kristian Bush from the Grammy award winning, platinum selling band Sugarland.
The Sugarland band was Ellis' backing band with the Red Molly band and others adding background vocals.
The music was recorded in Atlanta Ga. and will be nationally released in September.
Ellis raised over $100,000 from his fans for the recording. A full promotion and marketing team will commence work in June and not let up.
THE HERO IN YOU
September 1st we are re-releasing "The Hero In You" CD which won the Parent's Choice Gold Metal Award.
This CD is coming out along with a beautiful Children's book, released by Albert Whitman Company, a prestigious Children's book publisher out of Chicago.
The Hero in You Video
HONORARY DOCTORATE
Also: Ellis will be the commencement speaker at the University of Maine. The degree that will be bestowed upon Ellis is the Doctorate of Humane Letters honoris causa. He is also writing and performing the school's new Alma Mater.
MAINE MUSIC AWARDS
A month later, Ellis will be inducted to the Maine Music Awards Hall of Fame with: Don McLean, Howie Day, Bob Ludwig/Gateway Mastering and Dave Mallett at the Cumberland County Civic Center on July 12th.
Devonsquare and Carol Noonan are special guests performers.
Ralph Jaccodine announces a new duo... Magic Dick & Shun Ng
I am thrilled to announce the start of an amazing musical collaboration.
Magic Dick, the legendary harmonica player for Boston's legendary J. Geils Band has recently partnered up with guitar and vocal sensation, Shun Ng, to create one of the most dynamic musical acts to come out of Boston in a long time. The music is soulful blues, rockin' yet thoughtful and performed by arguably two of the top musicians at their respective instruments.
Since 1969, Magic Dick has toured the world playing and blowing away clubs and stadiums with the J. Geils Band. He explains the formation of the duo:
"From the moment I first heard Shun Ng's CD "Funky Thumb Stuff" I knew that a manifest musical collaboration was about to happen. Shun's sound simply made me feel very alive and induced in me a synchronous alignment of musical DNA as if it was his intention as well as mine all along! I helped it along by asking his manager, Ralph Jaccodine to introduce us at his office. A long and enlightening conversation happened on that day of our first meeting and now we are a duo and I couldn't be more delighted.
"Shun and I have a deep vibe connection, I know how fortunate I am to have found a true fellow minimalist. Shun's creativity is amazing and his musical skills as a guitarist, singer, and composer are mind blowing. And yes, less is indeed more."
Shun Ng was born in Chicago, raised in Singapore now based out of Boston. At 24 years old, he is already an international star, a soulful, world-class guitarist, vocalist, and electric performer who in a short period of time, has caught the attention of the top players in the music world including Quincy Jones who said: "When you see Shun Ng, you won't believe your eyes nor your ears - he belies all stereotypes, all premonitions. I was simply blown away by both his soul and his science - his creativity and his uniqueness is astounding."
"In this collaboration with Magic Dick," Shun says, "we wanted to make music in a way that no one had quite done before while remaining grounded in our roots. Magic Dick brings a powerhouse attack with ferocious precision and a killer groove to this duo. I have great respect for him, he has seemingly done it all, but is still constantly trying to push the boundaries of music and chase the best in himself, a true artist. To be working with a true Boston legend is a real privilege."
Watch their new video here!
RALPH JACCODINE PANEL AT SxSW, "MANAGING FROM THE TRENCHES"
If you're headed to SxSW, come join Ralph's panel on Friday, March 18th at 12:30pm on Managing from the Trenches.
Ralph will be joined by a veteran group of managers - you can read more on the panel here:
http://schedule.sxsw.com/events/event_MP990229
Ralph will be moderating a panel at the Rethink Music conference.
Ralph will be moderating the panel 'Managers and Artists: Our Perspective', to be held at 5:00 PM on April 26th at the Hynes Convention Center in Boston.
Part of the Rethink Music event, the panel will be a sit down with leading managers and artists for their perspective on the current state of the music industry, what's working for them, and what they foresee in the future.
The panel will be:
Moderator: Ralph Jaccodine (Ellis Paul, Flynn)
Paul McGuinness, (U2)
Mike Mills, (REM)
Bertis Downs, (REM)
Michael McDonald, Mick Management (John Mayer, Ray LaMontagne)
Simon Renshaw, Strategic Artist Management (Dixie Chicks, Clay Aiken)
Mark Kates, Fenway Recordings (MGMT, Mission of Burma)
Be sure to check out this
very cool event!
Ralph Jaccodine Interview - The Future of Artist Management
For all the upheaval that the music business has experienced in the past 15 years, the work and priorities of the artist manager haven't changed that much. "I remember I saw David Byrne speak about the Internet," veteran artist manager Ralph Jaccodine recalls, "and he said that the fact that it's a level playing field doesn't mean anything."
Even though the landscape may have changed, managers remain responsible for two things: hustling up business opportunities for their clients, and exploring ways to augment, supplement and realize those clients' creative visions.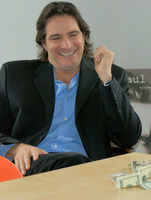 In that sense, the panel that Jaccodine is moderating on Tuesday, Artists and Managers – Our Perspective, is less about looking into the future and more about comparing notes on the present. The strategies and outlook of a panelist like Bertis Downs, who represents REM, are likely to differ considerably from those of Fenway Recordings' Mark Kates, who represents bands ranging from MGMT to Bodega Girls.
We grabbed a few minutes of Jaccodine's time to discuss his upcoming panel, and here's what happened....
You can read Ralph's complete interview with We All Make Music via the link below