Missing From Your Job Description
Wednesday, April 25, 2018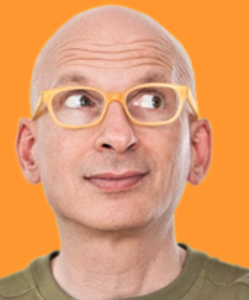 If you're working in an office, here are some of the checklist items that might have been omitted:
Add energy to every conversation
Ask why
Find obsolete things on your task list and remove them
Treat customers better than they expect
Offer to help co-workers before they ask
Feed the plants
Leave things more organized than you found them
Invent a moment of silliness
Highlight good work from your peers
Find other great employees to join the team
Cut costs
Help invent a new product or service that people really want
Get smarter at your job through training or books
Encourage curiosity
Surface and highlight difficult decisions
Figure out what didn't work
Organize the bookshelf
Start a club
Tell a joke at no one's expense
Smile a lot.
Now that it's easier than ever to outsource a job to someone cheaper (or a robot) there needs to be a really good reason for someone to be in the office. Here's to finding several.
Live Nation Rules Music Ticketing, Some Say With Threats
Tuesday, April 24, 2018

In 2010, when the Justice Department allowed the two most dominant companies in the live music business — Live Nation and Ticketmaster — to merge, many greeted the news with dread.
Live Nation was already the world's biggest concert promoter. Ticketmaster had for years been the leading ticket provider. Critics warned that the merger would create an industry monolith, one capable of crippling competitors in the ticketing business.
Federal officials tried to reassure the skeptics. They pointed to a consent decree, or legal settlement, they had negotiated as part of the merger approval. Its terms were strict, they said: It would boost competition and block monopolistic behavior by the new, larger Live Nation.
"There will be enough air and sunlight in this space for strong competitors to take root, grow and thrive," said the country's top antitrust regulator, Assistant Attorney General Christine A. Varney. And she went further, suggesting that reduced ticket service fees, even lower ticket prices, might be on the horizon.
Mentoring for the Modern Musician Podcast
Friday, March 2, 2018
#34 Living legend Livingston Taylor LIVE @ Berklee College of Music
The Mentoring for the Modern Musician podcast, often featuring interviews with industry insiders who would never take your call, is designed to help cut the learning curve for musicians in and ever-changing music industry. Through in-depth topical discussions, the Scharff Brothers look to help musicians cultivate the skills necessary to forge a career as a creative artist. Pioneers in Virtual Artist Development, the Brothers steer each interview and conversation in an entertaining, informative, upbeat and completely original direction. In an ever-changing music industry, up to date and often cutting-edge information can make all the difference in a successful career. As the boys will tell you "You got this…We got your back."
In this episode of Mentoring for the Modern Musician the Scharff Brothers were privileged to sit down with living legend Livingston Taylor In front of a live audience of students and faculty from the Berklee College of Music!!!Livingston Taylor's career as a professional musician has spanned 50 years, encompassing performance, songwriting, and teaching. Described as "equal parts Mark Twain, college professor, and musical icon, Livingston maintains a performance schedule of more than a hundred shows a year, delighting audiences with his charm and vast repertoire of his 15 albums and popular classics. Livingston has written top-40 hits recorded by his brother James Taylor and has appeared with Joni Mitchell, Linda Ronstadt, Fleetwood Mac, and Jimmy Buffet. He is equally at home with a range of musical genres - folk, pop, gospel, jazz - and from upbeat storytelling and touching ballads to full orchestra performances. In addition to his performance schedule, Livingston is a full professor at Berklee College of Music, passing on the extensive knowledge gained from his long career on the road to the next generation of musicians.
Ways You Can Defeat Distractions and Win Your Day
Monday, April 23, 2018

"Distractions destroy action. If it's not moving towards your purpose, leave it alone."—Jermaine Riley
Almost everything around you is designed to steal your attention.
That's why it's essential to learn how to shield yourself and develop your ability to focus on command.
You will need to fight off five types of distractions, and below you will find different ways that will help you do exactly that.
Livingston Taylor Joins The APA Roster!
Monday, April 23, 2018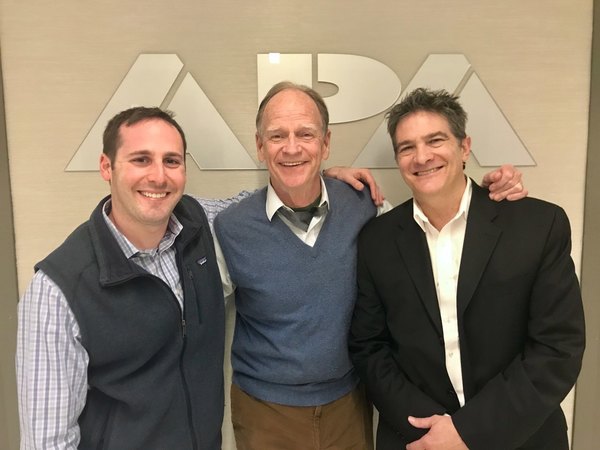 We are thrilled to announce a new booking partnership between Livingston Taylor and
APA Agency
! APA is one of the top agencies in the business with a wide variety of artists including Ani DiFranco, Judy Collins, Brian Wilson, Bruce Cockburn, David Bromberg, and Burt Bacharach... just to name a few!
For booking information on Livingston, please contact Seth Rappaport: srappaport@apa-agency.com
Flynn & Robert Mueller
Friday, April 20, 2018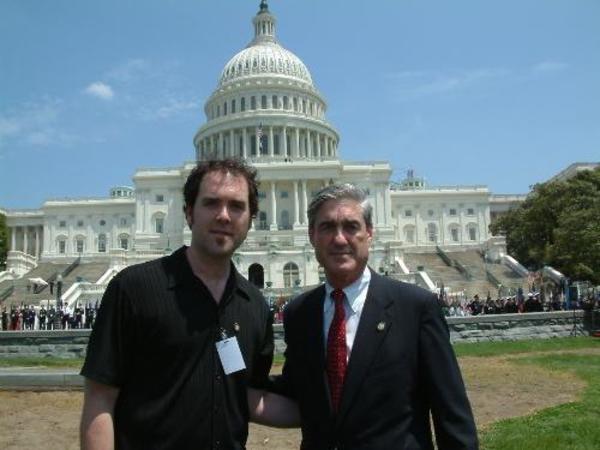 Flynn and Robert Mueller (Director of the FBI)
Flynn performed at the Fraternal Order of Police Memorial Service. July 2004.
WGBH's Front Row Boston featuring Shun Ng
Tuesday, April 10, 2018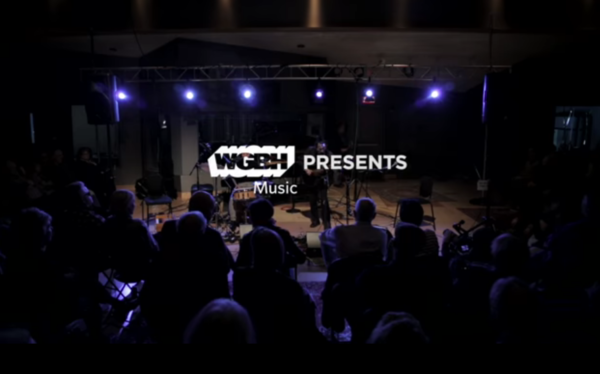 March 1, 2018 – Award-winning finger-style guitar virtuoso, Shun Ng, performs live at WGBH's Fraser Performance studio with drummer Lesley Mok.
My Guitar, My Guiding Light - Shun Ng feature in Star2
Monday, March 5, 2018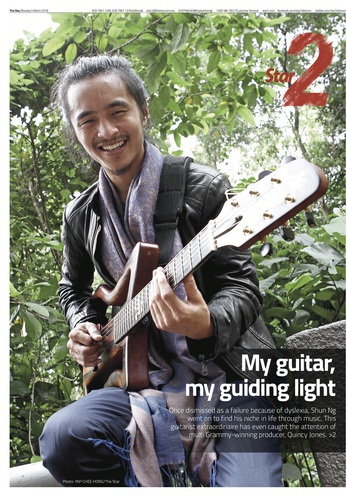 Once dismissed as a failure because of dyslexia, Shun Ng went on to find his niche in life through music. This guitarist extraordinaire has even caught the attention of multi Grammy-winning producer, Quincy Jones.

By N. RAMA LOHAN
star2@thestar.com.my

"THE next thing I knew, someone was banging on the toilet door. It was my manager, who told me Quincy was talking about me." Shun Ng walked out nonchalantly in an attempt to calm his nerves, but he should have known better. And just as he arrived at the main area where architect Frank Gehry's house party was swinging, he caught the eye of multi Grammy-winning producer, Quincy Jones, who duly introduced him to the audience.

Of course, the two men are no strangers. Ng had performed for Jones at his home upon the music legend's behest, after the octogenarian had watched him in the music video for the song Get On With It with Singapore's King Of Swing, Jeremy Monteiro.

Four years on, and that performance by Ng now marks one of many highlights in his young yet chequered career. It's hard to fathom this was the same young man who was once dismissed as a failure because of his dyslexia. The ill-educated perceptions served nothing else but to hurt his confidence.

"I never realised how badly it affected me until later. I grew up with low self-esteem because of it," revealed the Singaporean, who was born in Chicago, the United States.

As a child, though, he at least found a calling in gymnastics. "I was a hyperactive kid, and the one most likely to jump into a sponge pit. But that environment (gymnastics) became too competitive for me, and I began to hate it within a couple of years. My coaches pushed me hard, and my parents felt I should stick to something, but all I was trying to do was quit," he said, ruing the time spent. Naturally, that interest died quickly, even though he persevered for several years – until a friend brought a guitar to the gym one day. That's when everything changed.

In the instrument, Ng found a voice, a calling that would have him dedicate his life to the six-string.

"I felt like there was nothing I could do well at that age, but the guitar changed that. Learning to play that first chord felt like an achievement," he shared, detailing his start as a musician.

That first chord learnt soon led him to learning all the parts on Michael Jackson's Billie Jean, a challenge thrown at him by a friend which he duly took up and accomplished. Did he play it for Mr Jones, then? "No," he responded sheepishly.

A stint at Singapore Polytechnic to pursue an Associate Degree in Music and Audio Technology when he was 16 did little to convince him that formal education was the way forward. Poor results needlessly discouraged him further. "I didn't do well, and it was just a struggle. Reading music was tough, and it made me feel like I would never be good." But even in the throes of despair, the guitar remained his guiding light.

Music not being predominant in his household barely deterred Ng, too, and soon, he was learning the classics by ear.

"I passed off (the Beatles') Hey Jude as my own to my dad," said the 27-year-old, with a hearty chuckle, revealing that it was his old man who bought him his first guitar for his 14th Christmas. "Music was an escape, and that's how I became a student of it," he added.

It was the blues that truly turned him on his head, the mournful, rootsy idiom resonating with him like no other.

"Blues is raw, and the way it's played has an intellectual feel. Emoting is important, and though there are only five notes in the blues, I loved it and I dove straight into it."

There's the ill-advised belief that the blues is nothing but an interminable jam session, but Ng disagrees. "People need to listen to the great old stuff, where you can feel the pain in the music and lyrics. For some reason, people are scare to delve into the sorrowful element of the blues," he opined.

Ng, though, dipped liberally into the wellspring of blues influences, absorbing the sounds of Robert Johnson, Sonny Terry & Brownie McGhee, John Lee Hooker, Howlin' Wolf, Muddy Waters and Freddie King. While cutting his teeth in the genre, he was fortunate enough to ply his trade in the club circuit in Chicago, playing with grizzled old hacks and younger musicians alike.

"They taught me that the blues is about being a family. They all treated me like one of them and were so encouraging. They loved the idea of a Chinese kid playing the blues," he said, of the experience.

The flame of desire in him grew exponentially, and in 2012, he released his debut album, Funky Thumb Stuff, which even drew the attention of revered guitarist Tuck Andress, of duo Tuck & Patti. The album was also the entry point in him gaining Jones as an audience and fan.

But fate had other ideas for the budding guitar player, and upon the recommendation of Singapore's Cultural Medallion winner, Dr Kelly Tang, he was awarded a scholarship from Berklee College of Music, and was eventually selected for the prestigious Artist Diploma, an esteemed programme for highly recognised musicians.

This educational stint, though, yielded something much more meaningful – being in Boston allowed him to cross paths with 1970s blues rock outfit J. Geils Band's harp player, Magic Dick. Ng and Magic recorded the God Of Father of Soul, James Brown's clas- sic Papa's Got A Brand New Bag, a cool bluesy rendition of the gem.

Ng currently tours with a duo of back-up singers, powerhouses Deon Mose and Angel Chisholm, who are collectively labelled the Shunettes, a moniker clearly inspired by 1960s vocal girl group The Ronettes.

He may still need years to emulate his heroes, but he has certainly set himself on the right path and dug deep into a genre that best represents him.

"I feel nothing has been more satisfying than learning life through music," he said. And based on his meeting with Jones at the elder statesman's home, where they spoke about everything but music ("We talked about life, ribs recipes, culture, architecture ..."), life has already presented him with a perspective that could only serve him well in future.
Welcome Pat Pattison!
Thursday, March 1, 2018
World-renowned songwriter and professor, Pat Pattison, has officially joined the roster!
Pat Pattison is currently a professor at Berklee College of Music, where he teaches lyric writing and poetry.
In addition to his four books,
Songwriting Without Boundaries
(Writer's Digest Books),
Writing Better Lyrics
(Writer's Digest Books),
The Essential Guide to Lyric Form and Structure
(Berklee Press), and
The Essential Guide to Rhyming
(Berklee Press), Pat has developed five online courses for
Berklee Online
: three on lyric writing, one on poetry, and one on creative writing, all available through online.berklee.edu, and more than 1,300,000 students have enrolled in his
coursera.org
MOOC "
Songwriting: Writing the Lyric"
since its first run in 2013. He has written over fifty articles for various blogs and magazines, including American Songwriter, and has chapters in both The Poetics of American Song Lyrics (University Press of Mississippi) and the Handbook on Creative Writing (Edinburgh University Press).
Just recently, Pat's book,
Writing Better Lyrics
, was mentioned in Songwriting Magazine's top 10 books for songwriters in commemoration of World Book Day! You can read the article
here!
Pat continues to present songwriting clinics across the US, Canada, Australia, New Zealand, and Europe. Pat's students include multiple Grammy-winner Gillian Welch, John Mayer, AND Tom Hambridge, Karmin, American Authors, Liz Longley, Greg Becker, Charlie Worsham, and many more.
Meet Ralph Jaccodine of Ralph Jaccodine Management / Berklee College of Music
Tuesday, January 9, 2018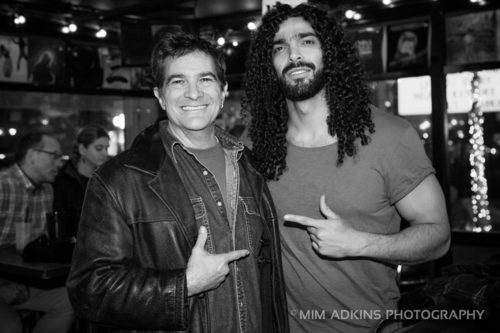 Today we'd like to introduce you to Ralph Jaccodine.
Ralph, please share your story with us. How did you get to where you are today?
I started promoting concerts in my hometown of Allentown, Pa. And then at the University of Notre Dame where I was the concert commissioner. I was able to work with artists such as Bruce Springsteen, Hall & Oates, Rush, Kiss and Livingston Taylor, who years later I started to manage.
After a decade in the commercial real estate business in downtown Boston, I embarked on another career chapter and started a record label with my friend Mike Dreese, the founder of the Newbury Comics retail chain.
Eventually, this set me on a 25-year path of managing artists such as Livingston Taylor, Ellis Paul, Martin Sexton, The Push Stars, Adam Ezra, Rebecca Loebe, Shun Ng & Magic Dick from the J. Geils band and others.
Five years ago I joined the faculty of the Berklee College of Music and eventually, was promoted to a full-time faculty position in the Music Business/Management department which is where I have found an inspiring new home.
Overall, has it been relatively smooth? If not, what were some of the struggles along the way?
There is no smooth ride in the music business.
As a manager, I am paid a commission from what independent touring musicians make traveling the globe. The climate for the musicians, and for the music industry, in general, is always changing, growing, and sometimes shrinking, sometimes at the same time.
On most days there is never a dull moment.
The job of a manager is not for those who thrive on consistency, or security. Managers 'eat what they kill' so it is a job of constant hustle and creating something out of nothing… much like the job of a musician.
Somehow I have managed to have amazingly talented artists to partner with which has helped smooth out many of the bumps in the road. It has also created a lifetime of good stories.
Ralph Jaccodine Management/ Berklee College of Music – what should we know? What do you guys do best? What sets you apart from the competition?
Ralph Jaccodine Management was established in 1994 in Boston as an artist management company built on integrity and tenacity. The company has thrived with years of success launching musicians and their artistic projects in an ever-changing music business.
The RJ Management company also runs Black Wolf Records which initially partnered with nationally acclaimed singer-songwriter Ellis Paul, then other artists, to create a catalog of music, visual media and book releases.
The philosophy is indie and fiercely independent with global reach in mind for our artists. The goal is to dedicate building lasting careers, focusing on working hard and doing things the right way for the right reasons.
What is "success" or "successful" for you?
Success is leading a balanced life where my heart, mind, spirit, body… and bank account all get proper attention.
Success is when I can be in the moment… and understand how darn lucky I have been with being given another day to do what I do.
Tuesday, November 7, 2017
Ralph was interviewed last month by the 'Mentoring for the Modern Musician' podcast. He discussed his 25-year career of managing muscians. Click the link below to listen to the podcast.
Summa Cum Laude: Ralph Jaccodine
Wednesday, August 24, 2016
Many musicians come to Boston to pursue their personal and professional dreams. And for a growing number of these, the road runs through Berklee.
While at the world-famous school of music, artists meet other like-minded people with a driving passion to express themselves through song. They also learn how to turn that passion into a career.
Among the leaders of the artist management muster at Berklee is Ralph Jaccodine.
Having started his own career as a performer, Jaccodine knows well the trials and tribulations (as well as the glory and the fun) involved in a musical life. As he understood the difficulties involved in making it as a performing musician, Jaccodine diversified his passions while in high school in Allentown, PA, promoting shows by the likes of Hall and Oates, Kiss, Rush, and Styx as a member of the city's high school student government. He then went on to promote shows at the University of Notre Dame, including a concert by Bruce Springsteen.
"That experience brought me a complete fascination with the business of music ," Jaccodine explains. "I was in a small town and suddenly these huge, shiny busses pull in and everybody in town comes out."
And while the bands would "blow everybody away and then move on to the next town," something stuck with Jaccodine that shaped his career and his life.
"To be able to meet the artists and see it all, I really caught the bug and found that I really had a lot of passion for the whole circus act," he smiles.
In 1994, Jaccodine co-created Black Wolf Records with friend and fellow industry expert Mike Dreese, who had created the popular and enduring Newbury Comics record store. Ralph Jaccodine Management (www.ralphjaccodine.com) was born soon after as a company that, Jaccodine says, was "built on integrity and tenacity." These dual qualities have helped Jaccodine steer his curated family of clients amidst the tidal waves of a tumultuous industry.
"The philosophy is indie and fiercely independent with global reach in mind for our artists," explains Jaccodine, noting that his company also founded Black Wolf records with award-winning singer/songwriter Ellis Paul. "The goal is…building lasting careers, focusing on working hard and doing things the right way for the right reasons."
As he was in Boston and working with many nationally-touring artists, Jaccodine was often invited to speak and present at Berklee.
"I was pretty familiar with the folks in the faculty and Berklee's status in the music world," Jaccodine explains. "I also really like talking to student(s) because I feel I have a lot to offer them because I have 25 years of hard-earned experience as a manager."
The more Jaccodine got to know the school and its faculty and students, the more he wanted to be a part of it.
"Years ago, I asked my management client Livingston Taylor why he was so excited to be teaching at Berklee," Jaccodine recalls. "He said it was because he was among the best, most talented faculty and students in the country. That stuck with me! "
And while he admits that he was initially reticent to share his wisdoms with the students, Jaccodine says the he now relishes the opportunity.
"When I first started to talk to students, I was very nervous because I did not feel I was an authority figure on the business of music," he recalls. "But now that I have been managing artists for so long, I feel confident that I am the expert on one thing, my career and my years of experience and the lessons I have learned from the trenches of the music industry."
As he lives what he teaches, Jaccodine has been able to bring a rare, real world perspective to his classes and his students. "Because it is my day job, I have to be up to date and so I can bring that updated information and perspective to the students," he reasons. "It is a really good feeling to be able to help them!"
At Berklee (where he won the Dean's Award for Innovation and Service in 2015 ), Jaccodine also wears multiple hats, serving as an Assistant Professor in the department of Music Business/Management, co-managing the Berklee Music Law & Management Club, and also developing a series of professional development seminars with the Boston Managers Group, which he started 20 years ago with ex-Aerosmith manager Tim Collins.
"The club brings speakers in for the students and the community-at-large," Jaccodine explains, listing such other austere speakers as Don Law of Live Nation, Panos Panay of SonicBids, Derek Sivers of CD Baby, and Berklee President Roger Brown and also mentioning a recent seminar with Rock and Roll Hall of Famer John Oates. "I am trying to bring a lot of energy and great talent to Berklee."
Jaccodine has also been able to gain a great deal from his time at the school as well. Among his Berklee-bred clients are Shun Ng and Rebecca Loebe (see January, 2015 issue), and long-time friend Taylor. "I also mentor many of my students and others at the school," Jaccodine says.
In his role at Berklee, Jaccodine is able to support and influence many young artists and future managers. When asked who influenced and inspired him, Jaccodine again mentions Collins and Dreese.
"In 1992, I came to Mike ranting and raving about Ellis Paul, and how great this guy's music was. He quickly brought me down to earth saying those two words that have haunted me ever since- 'Nobody Cares!'"
While Dreese's response drove home the hard reality that, for the most part, music is seen as disposable, it also encouraged Jaccodine to work even harder to make people care about the songs and songwriters who mattered to him.
"Mike's challenge to me back…was 'How do I make people care about the music I care about?'" Jaccodine explains. "I have made a career out of spreading…the music of other people I care about."
In fact, Jaccodine takes Dreese's words so to hear that he continues to see his role not just as manager, but also as proselytizer.
"Personal management has to be a holy crusade or nothing at all," Jaccodine observes. "You have to have confidence that people will care. Spreading my artist's music is how I feed my family, but just as important… it is how I feed my soul."
In an effort to repay his mentors and to help them support each other and other colleagues, Jaccodine has also organized a manager's roundtable, of which Collins and Dreese are integral parts. In fact, Jaccodine recalls, Collins was there from the beginning.
"I had a few months of calling myself a manager under my belt when I called Tim," Jaccodine recalls. "Tim was on top of the food chain for managers and I just wanted to meet him, touch his garment and hope that something would rub off on me."
After what turned out to be an extensive conversation, in which Jaccodine was able to share his knowledge of the MA music scene with the eminent manager, Collins offered to reciprocate.
"I asked him to help me form a 'bunch of managers' so we can help each other out," Jaccodine explains.
Thus was the Boston Manager's Group born!
"As a manager," Jaccodine suggests, "I am supposed to know how to guide a career without question, the artist places their trust in my guidance. I need to be an expert."
While Jaccodine says that the Group helps him and other managers find the answers and garner the support they need to help their clients and to hopefully help strengthen and grow the music scene and the industry at large, he still feels that his main role is as an educator.
"I feel like I have found my calling in teaching," Jaccodine says."