The 2014 Maine Music Awards Hall of Fame Show
Tuesday, April 29, 2014
Ellis Paul will be inducted into the inaugural Maine Music Awards Hall of Fame with Don McLean, Howie Day and Dave Mallett at Maine's most prestigious entertainment venue the Cumberland County Civic Center of downtown Portland on Saturday, July 12, 2014. The show will be a major presentation of Maine's most esteemed artists with numerous celebrities, hosts and presenters. The show is being filmed for a major television special and DVD release for the holiday season. Special guest appearances and music collaborations will elevate the excitement even more. Maine is one of the best places to be in the summer and this show features the best music artists too.

The Maine Music Awards Hall of Fame Show will feature sets by this year's inductees:
Ellis Paul
Don McLean
Howie Day
Dave Mallet

With added music performances by:
Devonsquare
The Mallett Brothers Band
Carol Noonan

And other special guest hosts and presenters.
Susan Cattaneo's latest album, "Little Big Sky" released August 2012
Tuesday, March 12, 2013
Cattaneo has a wealth of experience in the entertainment word, excelling in a broadcasting career that has netted her some very high honors. But, all along, she was honing her craft of performing in area clubs. As this disc shows, she's more than ready to take that next step.

Her vocals are very much at the forefront of this album, with her sounding as confident as a rock star on the energy-filled "Let The Music Deliver Me." Other high-octane cuts include "Spare Parts" as well as the exhilarating title cut.'

She definitely saves the best for last, though. "Better Day" sparkles the brightest of all the cuts included on this collection. She layers the song with a very earthy vocal approach that makes the poetic lyrics come to life. I would dare say that she is on the right track, for sure!

- Chuck Dauphin, Music News Nashville
Ellis Paul's new album and fundraiser!
Tuesday, March 12, 2013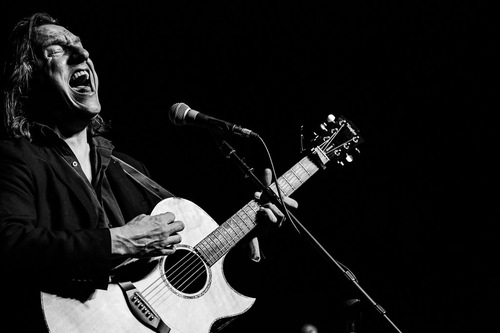 Ellis Paul is thrilled to be back in the studio recording a new studio album slated for a Spring release, and Kristian Bush, half of the Grammy-award winning Sugarland duo, has officially signed on to produce the record. The project will be 100% funded by fans via various unique incentives given to fans in exchange for their partnership with the project, including t-shirts, hand drawn art by Ellis, limited edition copies of excerpts from Ellis' road journal, and more. Ellis' fundraising target is 1,000 contributors and we are well on our way with over 430 people graciously extending a hand to get this project out in the streets.
Peyton Tochterman Featured in the Alternate Route Magazine!
Wednesday, April 25, 2012

The Alternate Route is an interactive music magazine featuring all genres of traditional American roots music including, Americana, Alt-country, Blues, Rockabilly, Folk, Bluegrass, Roots Rock and traditional country. We also produce the weekly internationally syndicated American Roots music show "Alternate Root TV" and publish the Top 66 International Airplay Chart.

Check out this month's magazine, which features Peyton Tochterman!