Flynn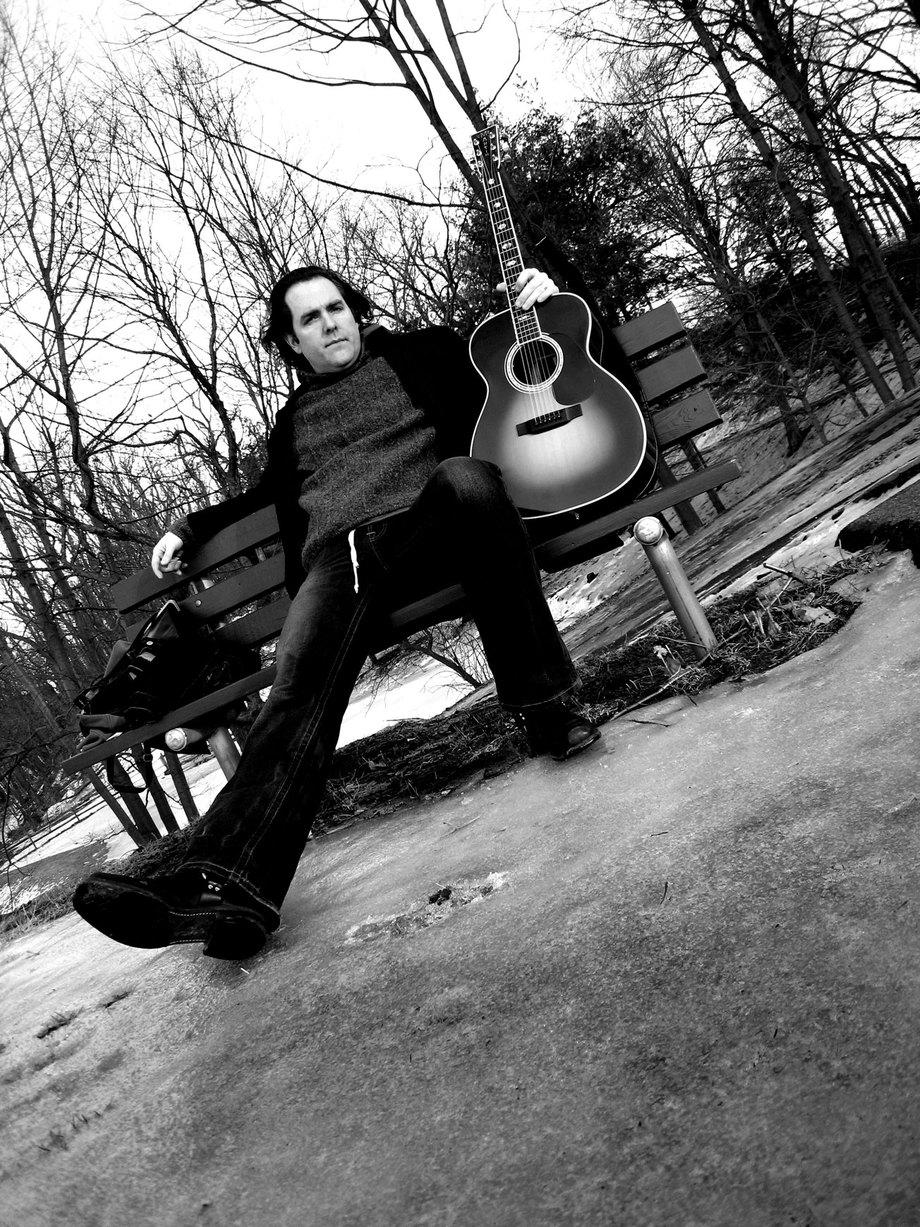 Flynn is an amazingly talented and passionate Boston based musician originally hailing from Greystones, County Wicklow, Ireland.

With his guitar in one hand and suitcase in the other, Flynn set off to America to pursue his musical dreams in the fertile Boston music scene. Flynn quickly set out to making his dreams a reality when he co-founded the band "Cliffs of Dooneen". The band rapidly gained notoriety amongst thousands of Boston bands garnering several high profile Boston Music Awards including "Best Rock Band" and "Best Album" while selling out every venue in town. A major label record deal soon followed with a smash debut album, "The Dog went East and God Went West" (BMG/Critique). The first single, "Through an Open Window" became an immediate radio hit landing in the Top 10 of Billboard's Modern Rock charts. The band's exciting ride included constant MTV exposure, floods of national press, and cross-country tours playing all the famous rock stages across the country including sharing the stage with the likes of Nirvana and Smashing Pumpkins.

Flynn's music career path seemed to derail when a near fatal fall from a ladder put him in the hospital for weeks followed by months of rehabilitation to regain feeling and movement in his arms and legs; more importantly to Flynn, his ability to play music. Flynn kept his musical passion and desire intact; and amazingly wrote and produced his first solo CD "On Your Way" which was released 2 years to the date of his accident. This release would earn him another Boston Music Award for "Outstanding Debut Album of the Year", quite a feat in Boston, one of the most highly competitive American music scenes. The Boston Globe touted Flynn as "one of Boston's best upcoming singer/songwriter, rockers… The recent Boston Music Award winner is certainly deserving of that accolade."

Flynn's subsequent self produced releases included "Let The Show Begin", "An American Wake", and "The Answer's Not Enough" (Black Wolf Records) all garnered critical acclaim and commercial success. His latest releases reflect Flynn's American journey, love, and fatherhood with an honest and emotionally powerful view of life.

Flynn's career has since taken many interesting paths from his major label rocker days. Flynn worked with the Hollywood icon Cher and Grammy Award winning producer David Kahne (Paul McCartney, Tony Bennett) to record his song "Human" for the Farrelly Brothers movie "Stuck on You". The movie starred Greg Kinnear, Matt Damon, and Cher. Director Peter Farrelly handpicked the song as performed by Flynn and Cher for the film's end credit song.

On Broadway, Flynn's music compositions were featured in "Super-Man Live!". This spectacle graced stages across the U.S. including Radio City Music Hall in NYC, The Kodak Theater in LA. and Boston's "Wang Center".

Recently, Flynn has been in demand composing music for a variety of films including: "The Legend of Lucy Keys" (with Julie Delpy), "Racing Against The Clock" (Uncommon Productions), "Flying Downhill: The Bode Miller Story", and the award winning documentaries "True Guts", "Dream: The Movie", and "Color Blind".

Numerous songs from Flynn have been placed on major network shows such as "All My Children", "The Young and the Restless", "One Life to Live", "Haunted", MTV's "Road Rules", and NECN's "Be A Bruin" which earned Flynn an Emmy nomination for his musical score.

From Flynn's recording studio he has engineered, produced, and played on a variety of projects including three of Ellis Paul's releases: "American Jukebox Fables", "Essentials" (Rounder/Philo Records), and "The Dragonfly Races" (Blackwolf Records). He also produced songs by Antje Duvekot, including the song "Merry Go Round" used in Bank of America's national TV ad campaign.

Flynn is a musician coming into his own. He is in high demand with a steady stream of TV and film projects both as a composer and songwriter. Along with his solo and band performances, Flynn's compelling live show has been affirmed by sharing the stage with acts ranging from The Allman Brothers and Simple Minds to The Saw Doctors and Ellis Paul. Whether it is in the recording studio, concert halls, or intimate coffeehouse settings, Flynn combines his uncanny ability to reach people through song; drawing from the wisdom and insight that comes from surviving a life-changing event.