Ralph Jaccodine announces a new duo... Magic Dick & Shun Ng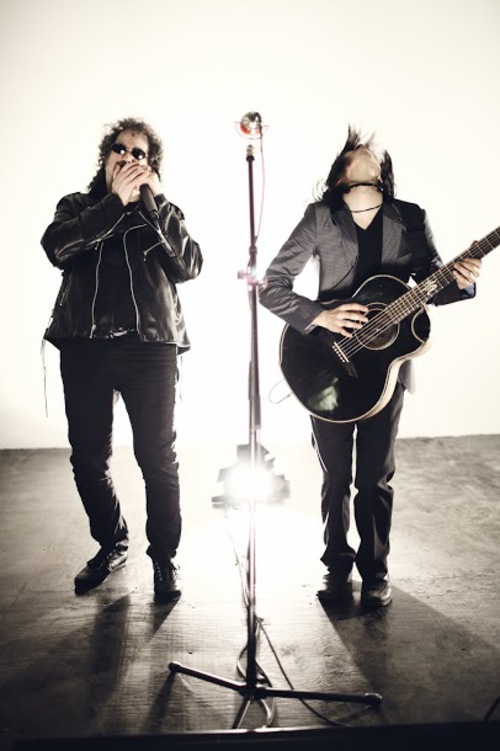 I am thrilled to announce the start of an amazing musical collaboration.
Magic Dick, the legendary harmonica player for Boston's legendary J. Geils Band has recently partnered up with guitar and vocal sensation, Shun Ng, to create one of the most dynamic musical acts to come out of Boston in a long time. The music is soulful blues, rockin' yet thoughtful and performed by arguably two of the top musicians at their respective instruments.
Since 1969, Magic Dick has toured the world playing and blowing away clubs and stadiums with the J. Geils Band. He explains the formation of the duo:
"From the moment I first heard Shun Ng's CD "Funky Thumb Stuff" I knew that a manifest musical collaboration was about to happen. Shun's sound simply made me feel very alive and induced in me a synchronous alignment of musical DNA as if it was his intention as well as mine all along! I helped it along by asking his manager, Ralph Jaccodine to introduce us at his office. A long and enlightening conversation happened on that day of our first meeting and now we are a duo and I couldn't be more delighted.
"Shun and I have a deep vibe connection, I know how fortunate I am to have found a true fellow minimalist. Shun's creativity is amazing and his musical skills as a guitarist, singer, and composer are mind blowing. And yes, less is indeed more."
Shun Ng was born in Chicago, raised in Singapore now based out of Boston. At 24 years old, he is already an international star, a soulful, world-class guitarist, vocalist, and electric performer who in a short period of time, has caught the attention of the top players in the music world including Quincy Jones who said: "When you see Shun Ng, you won't believe your eyes nor your ears - he belies all stereotypes, all premonitions. I was simply blown away by both his soul and his science - his creativity and his uniqueness is astounding."
"In this collaboration with Magic Dick," Shun says, "we wanted to make music in a way that no one had quite done before while remaining grounded in our roots. Magic Dick brings a powerhouse attack with ferocious precision and a killer groove to this duo. I have great respect for him, he has seemingly done it all, but is still constantly trying to push the boundaries of music and chase the best in himself, a true artist. To be working with a true Boston legend is a real privilege."
Watch their new video here!
RALPH JACCODINE PANEL AT SxSW, "MANAGING FROM THE TRENCHES"
If you're headed to SxSW, come join Ralph's panel on Friday, March 18th at 12:30pm on Managing from the Trenches.
Ralph will be joined by a veteran group of managers - you can read more on the panel here:
http://schedule.sxsw.com/events/event_MP990229
Ralph will be moderating a panel at the Rethink Music conference.
Ralph will be moderating the panel 'Managers and Artists: Our Perspective', to be held at 5:00 PM on April 26th at the Hynes Convention Center in Boston.
Part of the Rethink Music event, the panel will be a sit down with leading managers and artists for their perspective on the current state of the music industry, what's working for them, and what they foresee in the future.
The panel will be:
Moderator: Ralph Jaccodine (Ellis Paul, Flynn)
Paul McGuinness, (U2)
Mike Mills, (REM)
Bertis Downs, (REM)
Michael McDonald, Mick Management (John Mayer, Ray LaMontagne)
Simon Renshaw, Strategic Artist Management (Dixie Chicks, Clay Aiken)
Mark Kates, Fenway Recordings (MGMT, Mission of Burma)
Be sure to check out this
very cool event!
Ralph Jaccodine Interview - The Future of Artist Management
For all the upheaval that the music business has experienced in the past 15 years, the work and priorities of the artist manager haven't changed that much. "I remember I saw David Byrne speak about the Internet," veteran artist manager Ralph Jaccodine recalls, "and he said that the fact that it's a level playing field doesn't mean anything."
Even though the landscape may have changed, managers remain responsible for two things: hustling up business opportunities for their clients, and exploring ways to augment, supplement and realize those clients' creative visions.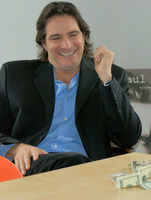 In that sense, the panel that Jaccodine is moderating on Tuesday, Artists and Managers – Our Perspective, is less about looking into the future and more about comparing notes on the present. The strategies and outlook of a panelist like Bertis Downs, who represents REM, are likely to differ considerably from those of Fenway Recordings' Mark Kates, who represents bands ranging from MGMT to Bodega Girls.
We grabbed a few minutes of Jaccodine's time to discuss his upcoming panel, and here's what happened....
You can read Ralph's complete interview with We All Make Music via the link below
ELLIS PAUL MUSIC PICKED FOR FARRELLY BROTHERS BLOCKBUSTER COMEDY, "HALL PASS"
Movie director Peter Farrelly, one half of the Farrelly Brothers, once praised Ellis Paul as "a national treasure". Ellis' songs have appeared in the soundtracks for two previous Farrelly Brothers' movies, "Me Myself & Irene" starring Jim Carrey and Renee Zellweger, and "Shallow Hal" starring Jack Black and Gwyneth Paltrow. The Farrellys have chosen Ellis Paul to come on board for a third time to collaborate in a broader role on the score for their forthcoming release "Hall Pass".

Released on February 25, 2011, "Hall Pass" - starring Owen Wilson and Christina Applegate - showcases nine musical tracks off of Ellis' latest album The Day After Everything Changed. The movie's plot revolves around a married man (Wilson) who is granted the opportunity to have an affair by his wife (Christina Applegate), and you can get a sneak peek via the link to the official movie trailer for "Hall Pass" below.

ELLIS PAUL IN BOSTON GLOBE - TRIBUTE TO DICK PLEASANTS
Ellis was honored to play with a star-studded cast of amazing musicians this Friday, to pay tribute to the legendary Dick Pleasants.

Read on with the Globe to get the scoop on a wonderful night of music!

MAYOR MENINO DECLARED "ELLIS PAUL DAY" IN THE CITY OF BOSTON!
Whereas: Ellis Paul rose out of the competitive Boston music scene to the top of the American singer songwriter world. He is known throughout the country for his literate, provocative songs, non-stop touring and is one of the top modern day troubadours.;

Whereas: After graduating from Boston College, his musical career began in the Boston area open mics and church basement coffeehouses and has flourished with 150 shows annually. He has performed at Carnegie Hall, the Rock And Roll Hall of Fame, his beloved Club Passim and throughout Europe. Ellis' songs are know by fans around the world on radio, TV, in several Hollywood blockbuster movies;

Whereas: Ellis' contribution to music bridged the gap between modern folk sounds and populist traditions and helped ignite a revival in the folk world. He proudly sports a Woody Guthrie tattoo and has even co-written a song with Woody using lyrics from his archives entitled "God's Promise";

Whereas: Ellis was one of the first national artists to start a record label, Black Wolf Records. To date he has recorded 16 CD's, a concert/documentary DVD, and a book of his writing, "Notes From The Road";

Whereas: We will continue to benefit from Ellis' invaluable voice and creativity as his words fill our hearts with love, warmth, and beauty;

Whereas: The City of Boston will always be grateful for Ellis' tireless efforts to help fill Boston with song, improve the music community, and to make our great city a world-class destination on his journey; NOW

Therefore, I, Thomas M Menino, Mayor ofthe City ofBoston, do hereby proclaim Friday, July 9, 2010 to be

ELLIS PAUL DAY


in the city of Boston.

Mayor Thomas M. Menino

My Guitar, My Guiding Light - Shun Ng feature in Star2
Monday, March 5, 2018
Once dismissed as a failure because of dyslexia, Shun Ng went on to find his niche in life through music. This guitarist extraordinaire has even caught the attention of multi Grammy-winning producer, Quincy Jones.
By N. RAMA LOHAN
star2@thestar.com.my
"THE next thing I knew, someone was banging on the toilet door. It was my manager, who told me Quincy was talking about me." Shun Ng walked out nonchalantly in an attempt to calm his nerves, but he should have known better. And just as he arrived at the main area where architect Frank Gehry's house party was swinging, he caught the eye of multi Grammy-winning producer, Quincy Jones, who duly introduced him to the audience.
Of course, the two men are no strangers. Ng had performed for Jones at his home upon the music legend's behest, after the octogenarian had watched him in the music video for the song
Get On With It
with Singapore's King Of Swing, Jeremy Monteiro.
Four years on, and that performance by Ng now marks one of many highlights in his young yet chequered career. It's hard to fathom this was the same young man who was once dismissed as a failure because of his dyslexia. The ill-educated perceptions served nothing else but to hurt his confidence.
"I never realised how badly it affected me until later. I grew up with low self-esteem because of it," revealed the Singaporean, who was born in Chicago, the United States.
As a child, though, he at least found a calling in gymnastics. "I was a hyperactive kid, and the one most likely to jump into a sponge pit. But that environment (gymnastics) became too competitive for me, and I began to hate it within a couple of years. My coaches pushed me hard, and my parents felt I should stick to something, but all I was trying to do was quit," he said, ruing the time spent. Naturally, that interest died quickly, even though he persevered for several years – until a friend brought a guitar to the gym one day. That's when everything changed.
In the instrument, Ng found a voice, a calling that would have him dedicate his life to the six-string.
"I felt like there was nothing I could do well at that age, but the guitar changed that. Learning to play that first chord felt like an achievement," he shared, detailing his start as a musician.
That first chord learnt soon led him to learning all the parts on Michael Jackson's Billie Jean, a challenge thrown at him by a friend which he duly took up and accomplished. Did he play it for Mr Jones, then? "No," he responded sheepishly.
A stint at Singapore Polytechnic to pursue an Associate Degree in Music and Audio Technology when he was 16 did little to convince him that formal education was the way forward. Poor results needlessly discouraged him further. "I didn't do well, and it was just a struggle. Reading music was tough, and it made me feel like I would never be good." But even in the throes of despair, the guitar remained his guiding light.
Music not being predominant in his household barely deterred Ng, too, and soon, he was learning the classics by ear.
"I passed off (the Beatles')
Hey Jude
as my own to my dad," said the 27-year-old, with a hearty chuckle, revealing that it was his old man who bought him his first guitar for his 14th Christmas. "Music was an escape, and that's how I became a student of it," he added.
It was the blues that truly turned him on his head, the mournful, rootsy idiom resonating with him like no other.
"Blues is raw, and the way it's played has an intellectual feel. Emoting is important, and though there are only five notes in the blues, I loved it and I dove straight into it."
There's the ill-advised belief that the blues is nothing but an interminable jam session, but Ng disagrees. "People need to listen to the great old stuff, where you can feel the pain in the music and lyrics. For some reason, people are scare to delve into the sorrowful element of the blues," he opined.
Ng, though, dipped liberally into the wellspring of blues influences, absorbing the sounds of Robert Johnson, Sonny Terry & Brownie McGhee, John Lee Hooker, Howlin' Wolf, Muddy Waters and Freddie King. While cutting his teeth in the genre, he was fortunate enough to ply his trade in the club circuit in Chicago, playing with grizzled old hacks and younger musicians alike.
"They taught me that the blues is about being a family. They all treated me like one of them and were so encouraging. They loved the idea of a Chinese kid playing the blues," he said, of the experience.
The flame of desire in him grew exponentially, and in 2012, he released his debut album,
Funky Thumb Stuff
, which even drew the attention of revered guitarist Tuck Andress, of duo Tuck & Patti. The album was also the entry point in him gaining Jones as an audience and fan.
But fate had other ideas for the budding guitar player, and upon the recommendation of Singapore's Cultural Medallion winner, Dr Kelly Tang, he was awarded a scholarship from Berklee College of Music, and was eventually selected for the prestigious Artist Diploma, an esteemed programme for highly recognised musicians.
This educational stint, though, yielded something much more meaningful – being in Boston allowed him to cross paths with 1970s blues rock outfit J. Geils Band's harp player, Magic Dick. Ng and Magic recorded the God Of Father of Soul, James Brown's clas- sic Papa's Got A Brand New Bag, a cool bluesy rendition of the gem.
Ng currently tours with a duo of back-up singers, powerhouses Deon Mose and Angel Chisholm, who are collectively labelled the Shunettes, a moniker clearly inspired by 1960s vocal girl group The Ronettes.
He may still need years to emulate his heroes, but he has certainly set himself on the right path and dug deep into a genre that best represents him.
"I feel nothing has been more satisfying than learning life through music," he said. And based on his meeting with Jones at the elder statesman's home, where they spoke about everything but music ("We talked about life, ribs recipes, culture, architecture ..."), life has already presented him with a perspective that could only serve him well in future.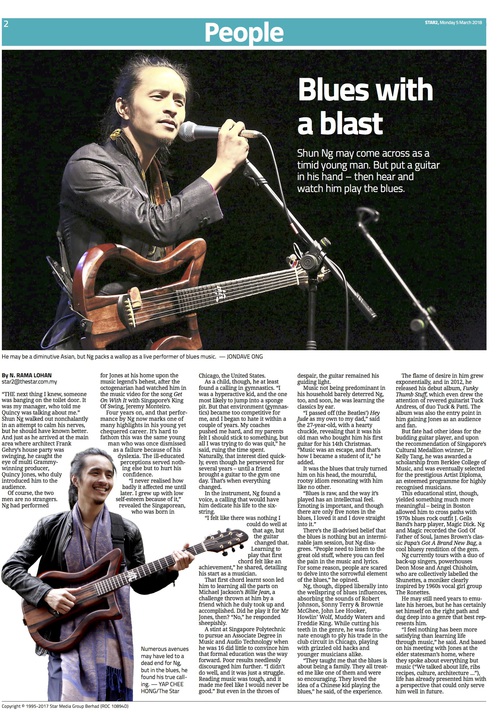 Welcome Pat Pattison!
Thursday, March 1, 2018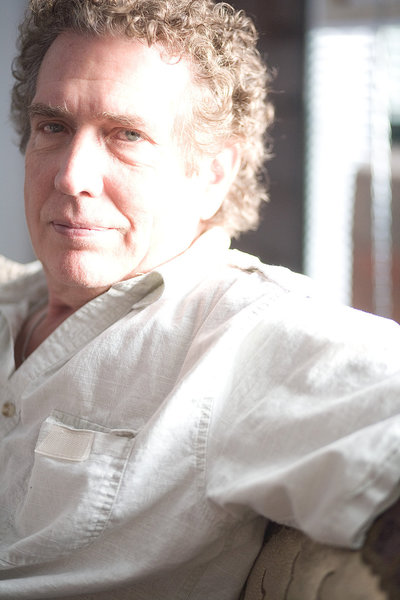 World-renowned songwriter and professor, Pat Pattison, has officially joined the roster!
Pat Pattison is currently a professor at Berklee College of Music, where he teaches lyric writing and poetry.
In addition to his four books,
Songwriting Without Boundaries
(Writer's Digest Books),
Writing Better Lyrics
(Writer's Digest Books),
The Essential Guide to Lyric Form and Structure
(Berklee Press), and
The Essential Guide to Rhyming
(Berklee Press), Pat has developed five online courses for
Berklee Online
: three on lyric writing, one on poetry, and one on creative writing, all available through online.berklee.edu, and more than 1,300,000 students have enrolled in his
coursera.org
MOOC "
Songwriting: Writing the Lyric"
since its first run in 2013. He has written over fifty articles for various blogs and magazines, including American Songwriter, and has chapters in both The Poetics of American Song Lyrics (University Press of Mississippi) and the Handbook on Creative Writing (Edinburgh University Press).
Just recently, Pat's book,
Writing Better Lyrics
, was mentioned in Songwriting Magazine's top 10 books for songwriters in commemoration of World Book Day! You can read the article
here!
Pat continues to present songwriting clinics across the US, Canada, Australia, New Zealand, and Europe. Pat's students include multiple Grammy-winner Gillian Welch, John Mayer, AND Tom Hambridge, Karmin, American Authors, Liz Longley, Greg Becker, Charlie Worsham, and many more.
Ralph Jaccodine visits Harvard Law School
Friday, September 23, 2016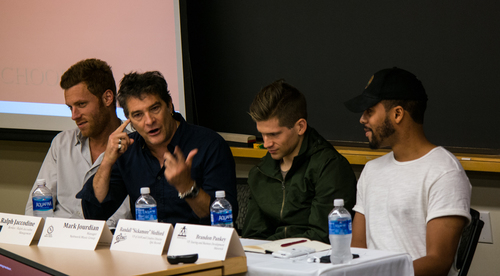 Ralph was on a panel this week at the Harvard Law School for the
Recording Artists Project
. He shared the panel with:
Adam Alpert of Sony Disruptor (behind the #1 song in the country, Chainsmokers)
Mark Jourdian of Nettwerk Music Group (representing Fun, Guster, Father John Misty)
Sickamore of Epic Records (behind the #1 album in the country, Travis Scott)
Antje Duvekot F.A.M.E. Review
Monday, May 30, 2016
Review-F.A.M.E.
Tuesday, March 17th, 2009

The Near Demise of the High Wire Dancer

Antje Duvekot
Black Wolf Records - BW008
Available from Antje Duvekot's online store.

A review written for the Folk & Acoustic Music Exchange
by Roberta B. Schwartz
(rschwart@bowdoin.edu)

Antje Duvekot is destined for greatness. It's there in the way she sings, it's in her phrasing and it's in the way she constructs a song in order to tell a particular story. She has a small girl's vulnerability and a woman's strength. And she sings in a voice that is immediately recognizable—it is an instrument of true beauty.

Her second release, The Near Demise of the High Wire Dancer, delivers on the promise of her earlier work, Big Dream Boulevard. The recording is produced by one of contemporary music's finest singer/songwriters, Richard Shindell. Shindell surrounds and supports Duvekot's perfect vocals with some of the best musicians working today: Duke Levine on electric guitar, Mark Erelli on mandolin and backing vocals, Lucy Kaplansky and John Gorka on harmony vocals and Ben Wittman on drums and percussion, among others.

The CD opens with a captivating song called Vertigo, which Duvekot co-wrote with singer/songwriter Mark Erelli, who contributes mandolin and harmony vocals. It tells the story of the high wire dancer of the album's title. But it's really a metaphor for the risks one takes in life, and especially in love. Erelli shines here as well as producer Shindell on acoustic guitar.

One of the CD's best cuts is Long Way. It's a road song that takes the listener across the country from Michigan to Minnesota, Tennessee to the badlands of South Dakota, to Washington, California and the Arizona desert. It has a wonderful melody and John Gorka on superb backing vocals. It's the perfect song to take with you on the road.

Scream is about the attractive quality of opposites and the ways in which love can become destructive. Duvekot has a lovely higher range to her voice that is employed here to dramatic effect.

The recording closes with a tender children's song in Duvekot's native German called Augen, Ohren, und Herz. Here we have Duvekot, voice and guitar, and that is all we need.

Antje Duvekot possesses something that is very special in this business—a voice that is so pure and has such richness in tone that you can imagine a noisy room becoming silent the moment the first musical notes escape from her lips. Richard Shindell has recognized her unique gift in that he allows her voice and beautifully written lyrics to remain front and center. There are many great talents in the acoustic music world who lend a hand here, but it is Duvekot whom we have come to listen to. The Near Demise of the High Wire Dancer takes us on a journey that has us balancing on the fine line, or high wire between love won and love lost, life lived well and not lived at all, and like a circus, you never know what to expect next. What we do know to expect are great things to come for Antje Duvekot. The Near Demise of the High Wire Dancer is a beautiful work of art. Antje Duvekot has arrived!
WPA on WXPN's World Cafe: Superior Super Group
Monday, May 30, 2016
WPA had the honor of performing on David Dye's World Cafe on September 16th. Click the link below to hear why David called WPA a "Superior Super Group".